Description
You can upload a profile picture from this page. This image will be displayed in some of the interface menus and on compatible devices.
Image ratio should be 1:1 (example: 400×400 pixels) otherwise the image will be stretched.
Overview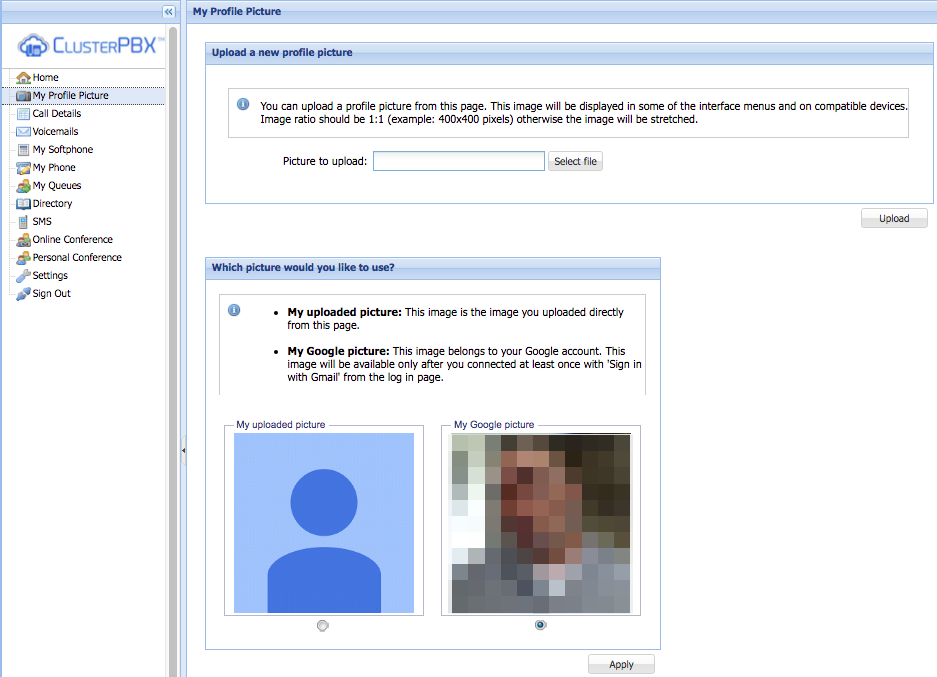 From the My Profile Picture page select a picture from your computer or your Google account's profile picture. This image will be shown on the caller ID display when calling a compatible device.