Description
You can configure your personal options on the Settings page.
Hover the mouse on each option to see their respective online help.
Overview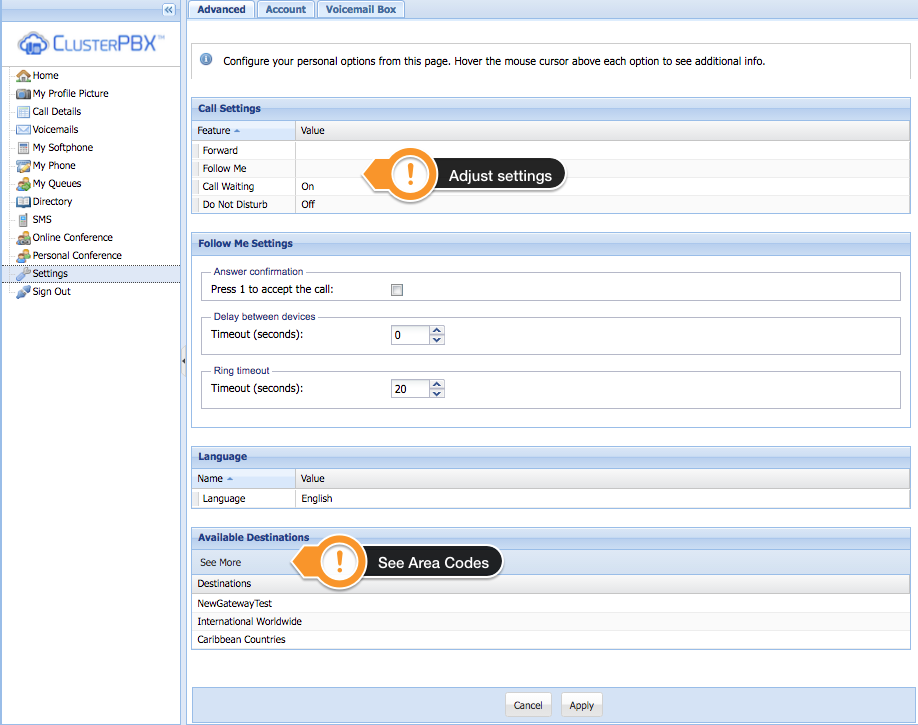 Advanced tab
Call Settings
Follow Me: Inbound calls to your extension will also be sent to this number.
Forward: Redirects inbound calls to another phone number.
Call Waiting: status of the call waiting feature
Do Not Disturb: Status of the do not disturb feature
Available Destinations
These are the destinations (prefixes) that the user is allowed to call. Click on See more to see the allowed dialling prefixes (Ex.: Montreal; 514 XXXXX ,438 XXXXX, etc.).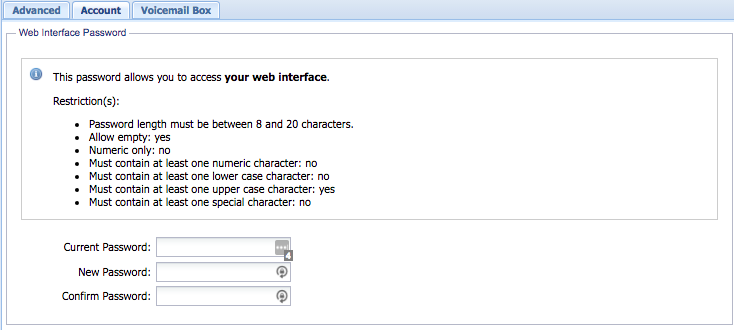 Account tab
Reset your web interface password (the password used to login to ClusterPBX) here.
The password restrictions are listed on this page – these are client (organisation) specific.
Voicemail Box tab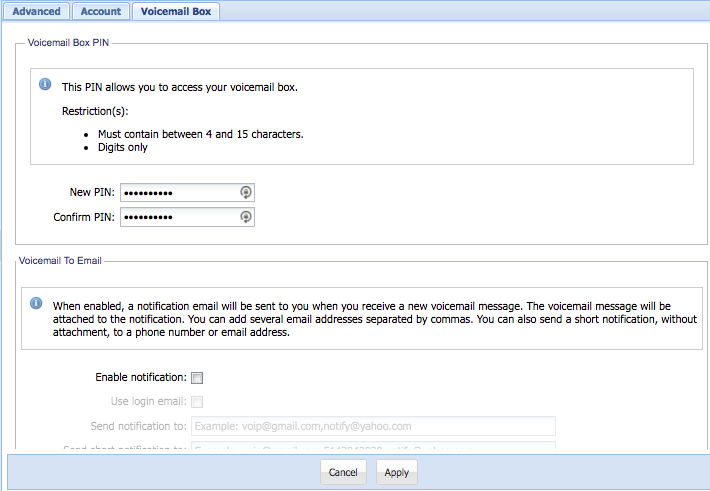 Features
Change your Voicemail Box Pin
Configure your Voicemail to Email parameters
Upload recordings for Your Unavailable Message, Your Name, Your Busy Message, Auto-reply