Description
From this page you can connect your softphone to ClusterPBX.
With a SIP soft-phone, you can communicate free of charge and directly dial the extension of another user.
Some people and organisations use the softphone as a complete replacement for the traditional deskphone.
What is a Softphone?
A softphone is an application that allows you to connect to and use your VoIP account on any device. There are many alternatives on all platforms (Windows, OSX, Linux, Android, IOS, etc.).
Usage Limit
Please note that there is no hard limit to the number of SIP devices that can be connected concurrently to the same account using softphone, all devices connected to the SIP account will ring at the same time when the account is contacted.
Overview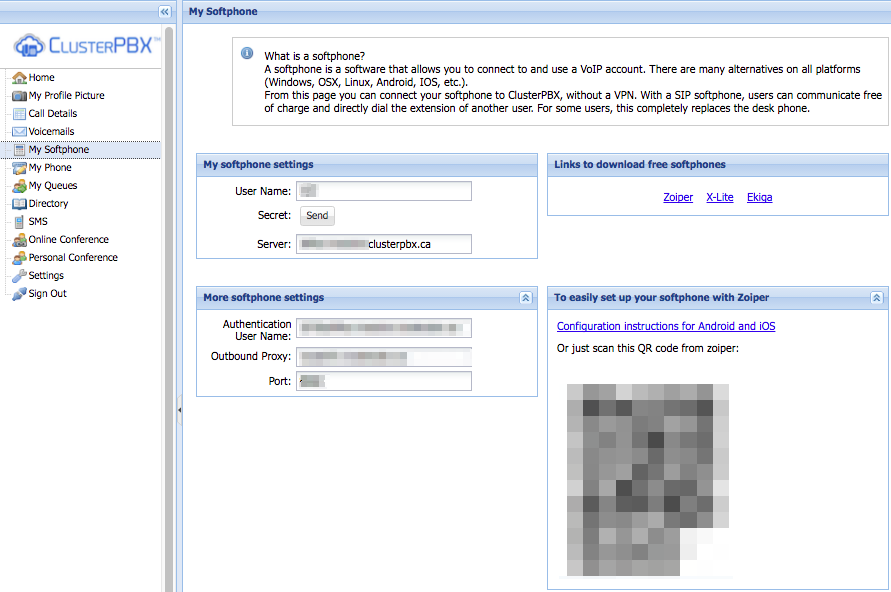 Configure your softphone in seconds – download and install Zoiper (www.zoiper.com) – then use your device to scan the QR code on your computer screen.
Zoiper on iOS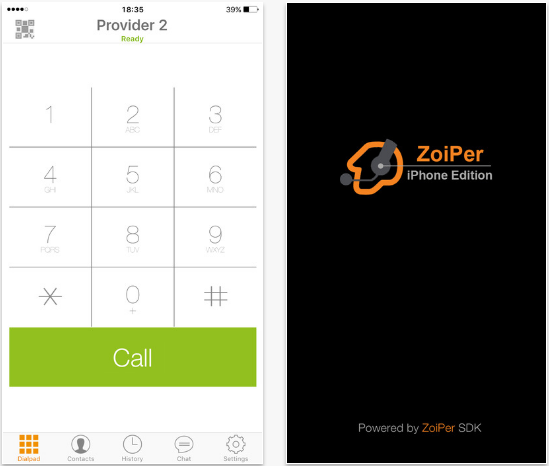 Zoiper on Windows 10