Overview
Mitel Networks is a telecommunications company providing unified communications solutions for business. The company previously produced TDM PBX systems and applications but after a change in ownership in 2001 now focuses almost entirely on Voice-over-IP (VoIP) products.
We have information about many Aastra products in this section because the company was bought by Mitel back in 2015 – many of their products are now distributed under their Mitel brand now.
Overview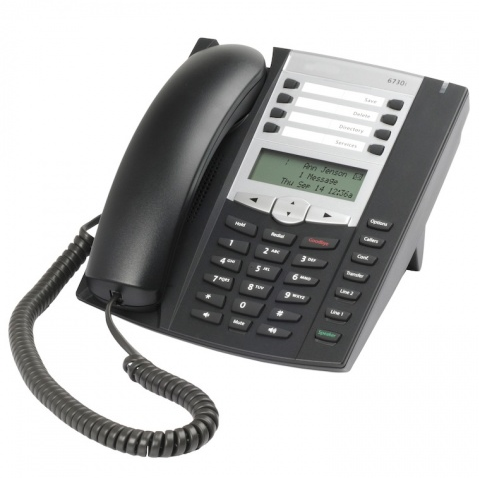 The 6730i IP phone by Mittel (used to be distributed under the Aastra brand).